We are a professional, full-service carpet, tile, upholstery, marble, and stone cleaning company serving the greater San Diego area.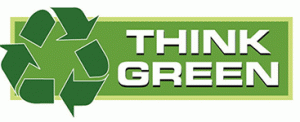 Our experienced staff members are equipped with top of the line technologies and years of experience to restore your carpet to near original condition. We use green products upon request to clean your carpet and leave you with a peace of mind knowing your loved ones are not harmed by long lasting chemicals other companies use. Our Environmentally friendly chemicals and high tech equipment help us restore your carpet and tile so it looks like new without having a negative impact on the environment.
Following is a brief explanation of your process: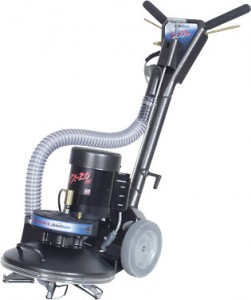 Step 1: Pre-Inspection
Our technician will walk through your home with you to visually inspect the carpet. He will identify potential permanent stains and give you an evaluation of expected results, as well as listen to any concerns you may have.
Step 2: Commercial Pre-vacuum
Dry soil is removed by thoroughly commercially power vacuuming. Removing dry soil is one of the most vitally crucial steps in any cleaning process.
Step 3: Furniture Moving
Our regular pricing includes moving sofas, chairs, tables and smaller items. Beds, dressers, and heavier pieces cost extra to move. One of our consultants can quote the exact cost to move any heavier pieces.
Step 4: Pre-spray
A preconditioning agent is applied to emulsify and break down traffic area soil and general spots for a more thorough cleaning.
Step 5: Pre-spot
Difficult spots are pre-treated with special solutions to increase chances of removal.
Step 6: Pre-grooming/Agitation
A professional carpet groomer or rotary brush is used to further loosen the soil.
Step 7: Soil Extraction and Rinse
The carpet is then thoroughly rinsed using a powerful extraction cleaning system without over wetting the carpet or leaving a sticky residue behind.
Step 8:  Neutralizer
Every carpet that we clean is pH balanced afterwards so that there is no sticky residue left behind. This also leaves your carpet soft and fresh.
Step 9: Post Spot
Any spots or stains still remaining will get extra treatment with our many specialty spotting solutions. * For longer carpet life and fewer permanent stains, be sure to have professional carpet protector applied to your carpet.
Step 10: Post Groom
Your carpet is groomed with a professional groomer so that the pile of your carpet is standing tall when we leave. Post grooming helps the carpet pile dry faster and in the right position.
Step 11: Speed Dry
High velocity air movers are placed on the carpet immediately after cleaning to promote faster drying.
Step 12: Post Cleaning Inspection
Our technician will walk through your home with you to point out the cleaning results to make sure that you are completely thrilled with the job.
Pet urine can cause permanent damage to your floors and fabrics. It can also create an unhealthy indoor environment. When urine is first deposited onto a floor or fabric, it has a pH of about 5 or 6, which is on the acid side of the pH Scale. It is easier to remove right then when it is fresh. Once it dries it turns "alkaline" or to a high pH between 10 to12 on the scale and becomes more difficult to remove. The warm acid state of the urine offers a perfect breeding ground for bacteria, which begin to flourish almost immediately. In this original acid state the urine begins to oxidize and react with the carpet to create a color change, which will become permanent if the urine is notremoved immediately. Some of this color change can be attributed to the strong ammonia that forms as the urine passes through bacterial and chemical change. If left for days or weeks, depending on the fabric or floor type, it will change the dyestructure, therefore causing permanent staining. Even if the soluble deposits are removed, the damage to the dye structure may already be done. Click here to read more about our "Pet Urine" carpet cleaning procedures.
Our multiple step process includes hand scrubbing the grout lines, state of the art equipment that generates 650 rounds of cleaning passes per minute and proper extraction of chemicals at 240 degree temperature.
We specialize and guarantee 100% satisfaction for:
Travertine
Natural stones
Tile
Marble